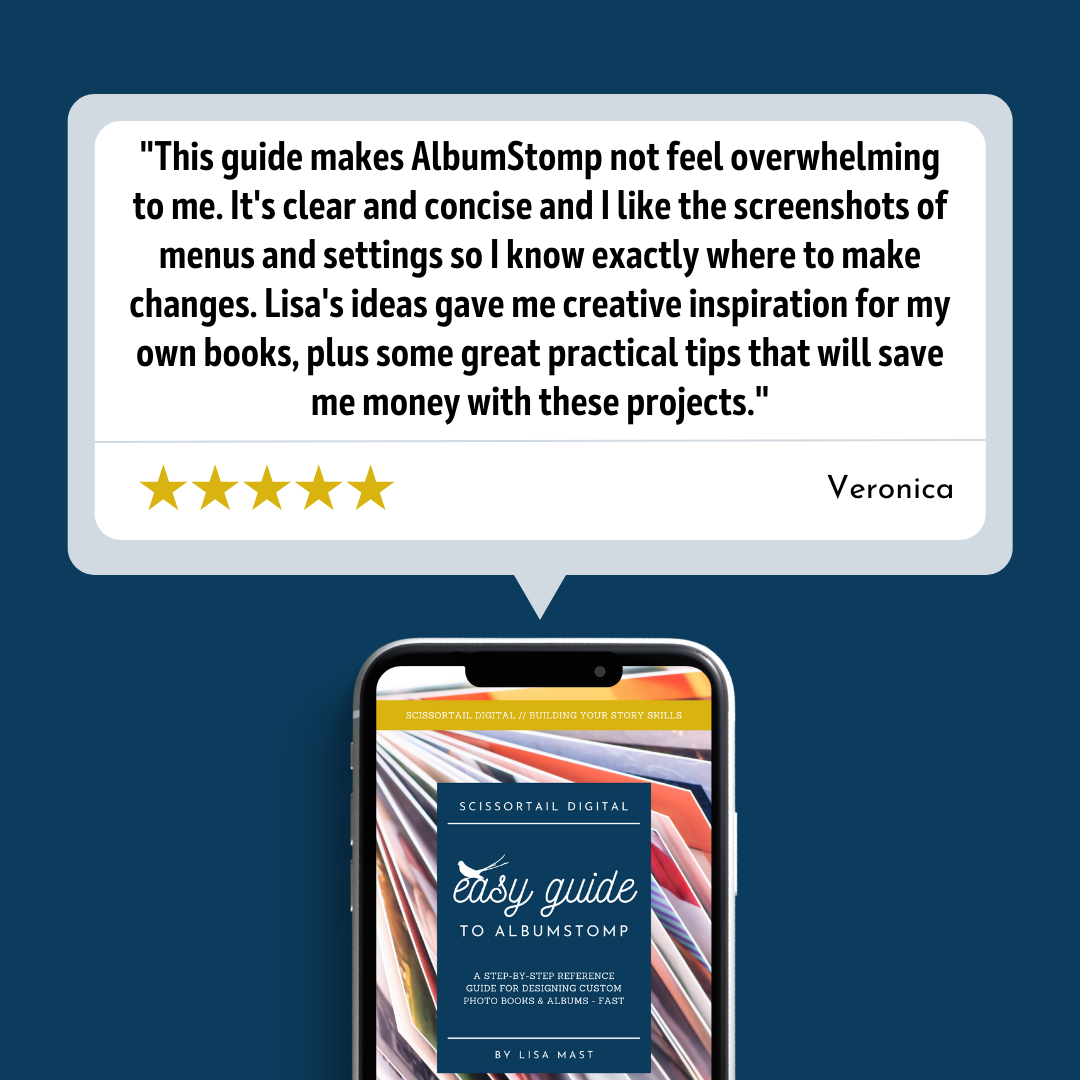 Easy Guide to AlbumStomp
On Sale
$18.00
Use code
THANKS22
to save 50% through Friday, December 2, 2022.
--
AlbumStomp
is an AMAZING program that will make designing custom photo books a breeze! Created by professional photographers needing to maximize their efficiency in album design, AlbumStomp truly delivers. I walk you through the Photos First Approach, step by step, from software purchase to design completion. You'll be creating custom albums in no time! (
Check out the video below to see it in action
.)
19 page PDF
Includes discount code to save 30% on StompSoftware purchases: AlbumStomp2, AlbumPrüfr, and/or SpaceSaver.
---
---
What people are saying...
"I love how this feels different from other 'how-to' guides I've seen previously. There's so much more personality and connection as well as great content. And the software discount is a great bonus."
"I like the step-by-step, easy to follow instructions mixed with links to videos. I really appreciate how Lisa includes her opinions and personal experience of using AlbumStomp alongside the technical and practical tips of this different approach to designing photo books."
"Lisa's professional background as an educator comes through clearly in this guide. I found it easy to follow and I'm not a very techy person! I also like the links to additional resources and information. It's cool to have interviews with the AlbumStomp founder included!"
"This guide makes AlbumStomp not feel overwhelming to me. It's clear and concise and I like the screenshots of menus and settings so I know exactly where to make changes. Lisa's ideas gave me creative inspiration for my own books, plus some great practical tips that will save me money with these projects."